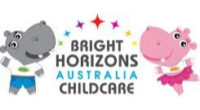 We have had a working relationship with Aitken Legal since 2018.
During this time, Angela Engel has successfully assisted us with employment relations matters and claims before the Fair Work Commission. Ms Engel's knowledge of and experience in Employment Law has resulted in positive outcomes for our organisation.
We have always found the team at Aitken Legal to be friendly, professional, understanding and accommodating and would highly recommend Aitken Legal for matters pertaining to industrial relations.
Tamir Tukino
General Manager