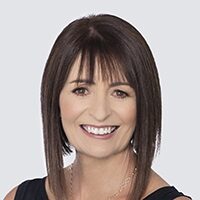 Lisa Aitken
Managing Director

Lisa has been practising Employment Law since 1994. She opened Aitken Legal on the Sunshine Coast in January 2006, after working for more than 11 years as a lawyer practicing in Human Resources & Industrial Relations law at Minter Ellison Lawyers in Sydney and Brisbane. Lisa opened the Gold Coast office in 2011 and the Melbourne office in 2021.
In the couple of years following opening the firm, Lisa won the Sunshine Coast Small Business Woman of the Year Award in 2010 the Sunshine Coast Corporate Business Woman of the Year in 2010, and the firm won a number of awards as an emerging business. In 2008, Lisa received accreditation from the Queensland Law Society as an Employment Lawyer and is one of a small handful of lawyers in Queensland who are Accredited Specialists in Workplace Relations Law.
Lisa's vast experience in all facets of Employment Law means she is perfectly placed to advise employers on any employment law issues affecting their business. From preparing employment contracts, to developing workplace policies and comprehensive Employee Handbooks, Lisa's expertise ensures the main assets of your business – your people – serve your business well.
Lisa has more than 25 years' experience advising employers on employee entitlements; employer obligations; discrimination, harassment and workplace bullying and conducting workplace investigations. She assists employers with managing employee performance and misconduct, as well as termination of employment, including for serious misconduct and redundancy. She represents employers in unfair dismissal and general protection claims, breach of contract claims, discrimination and harassment complaints, WH&S prosecutions and investigations by the Fair Work Ombudsman. 
Lisa recognises the need for employers to have sound legal advice and she will guide you through the employment issues you may face in running your business.
Her clients cover private companies over an extensive range of industries; secondary and tertiary education facilities; not-for-profit organisations and local government.