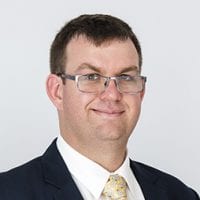 Hamish Procter
Special Counsel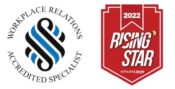 Hamish joined our team in June 2012 as a Law Graduate. He was admitted as a Solicitor in September 2012 and has worked under the guidance of Lisa Aitken and Chris Campbell learning the minefield of employment laws.
Hamish has developed into an exceptional Employment Lawyer and his level of professionalism, relationships with clients and specialised knowledge of Employment Law, makes him an asset to your business.  He is also recognised as an Accredited Specialist in Workplace Relations in both Queensland and Victoria.  
He practices in all aspects of Employment Law from employment contracts; enterprise agreements; determination of entitlements under awards, enterprise agreement and legislation; management of poor performance/misconduct issues; termination of employment; restructures and redundancies; and much more. He has extensive experience in representing clients in unfair dismissal and general protection claims, as well as other employment related litigation.
Hamish has strong interest in undertaking workplace investigations and he also provides training to managers of clients on performance management; managing injured employees; workplace bullying/discrimination; risks in getting the termination process wrong; and much more.
Hamish has a unique understanding of regional and rural businesses, having been schooled in Toowoomba and then working in human resources for a prominent primary producer for a number of years before turning to the legal profession. Hamish understands the specific challenges faced by employers who operate out of regional areas, and in particular, the challenges and particularities of regional workforces.
Hamish has been recognised as a Rising Star of 2022 by Australasian Lawyer and is also the President of the Kawana Chamber of Commerce, reflecting his passion for helping local businesses.