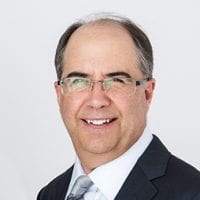 Christopher Campbell
Legal Director
Chris has been practicing law since 1987 and Employment Law since 1992. He joined Aitken Legal in July 2008. Prior to joining our team, Chris was the Managing Partner of Brisbane firm, Quinlan Miller & Treston where he headed up their workplace relations practice.
While Chris practises in all facets of Employment and Industrial Relations law, including termination of employment, unfair dismissals, breach of contract and more, he specialises in a number of key fields including industrial disputes and negotiating with unions, enterprise agreements and workers' compensation. This combined with his extensive experience in dealing with poor performance, misconduct, discrimination, harassment and workplace bullying issues among others, means Chris is ideally placed to offer the best advice across all Employment Law issues.
Chris is available for consultations on all aspects of the employment relationship, from interpreting and preparing employment contracts; to dealing with all stages of enterprise bargaining to approval of an enterprise agreement; managing performance and conduct issues and termination of employment.
He has a diverse range of clients, which include clubs, retail, not-for-profit organisations, hospitality, construction and development, insurance and real estate. Chris works closely with clients and advises them on all aspects of employment and industrial relations, as well as representing them in a range of proceedings before the Federal Court, the State and Federal Industrial Relations Commission, the Queensland Anti-Discrimination Commission and Queensland Magistrates Court.