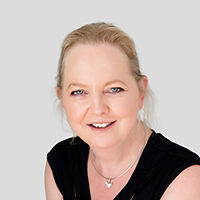 Angela Engel
Senior Special Counsel

Angela was admitted to practice law in 1999.  After being admitted to practice law in 1999, Angela focused predominantly in Employment Law and Commercial Litigation, until 2008 when she dedicated herself to be an Employment Law specialist. 
She joined Aitken Legal in April 2011 with the opening of our Gold Coast Office and has been a valuable contributor to building the firm's clientele and excellent reputation.
Angela is highly experienced in advising clients in all facets of Employment Law and has successfully assisted many Gold Coast businesses with employment law matters across a diverse range of industries, including manufacturing, hospitality, finance, legal, community,  medical, wholesale/distribution, retail, education and construction.  
Additionally, Angela has strong workplace investigations skills, which are regularly called upon to assist employers in private business and local government to understand and solve complex workplace complaints and ultimately avoid further legal disputes. 
She represents employers in all litigation matters relevant to the employment relationship, including unfair dismissal and general protection claims; discrimination complaints; breach of contract claims and prosecutions by the Fair Work Ombudsman,
Angela frequently presents to professional groups such as business owners, accountants and business coaches and thoroughly enjoys networking with Gold Coast business owners and other professionals.
She is a finalist in the Lawyers Weekly Australian Law Awards for Special Counsel of the Year 2022.