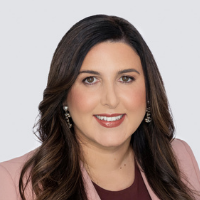 Kate Simpson
Senior Associate

Kate was admitted as a solicitor in 2013 and has since been practicing in employment and safety law. Kate is recognised as an Accredited Specialist in Workplace Relations, and has completed a Master of Laws majoring in Employment Law at the University of Sydney. She has worked for a range of government clients, corporate entities and not-for-profit organisations.
She has also worked for the State Government as a Senior Lawyer, advising on a range of industrial, employment and discrimination matters and assisting in the representation of departments at the Queensland Industrial Relations Commission and the Queensland Human Rights Commission.
Kate assists clients with all aspects of employment related and occupational health and safety law.
She has particular experience in providing advice and assistance in relation to employment obligations, termination of employment and redundancy, workers' compensation, drafting contracts of employment and policies, workplace investigations and delivering training.
Kate also has extensive experience in representing clients in unfair dismissal and general protections claims, enterprise agreement negotiations, discrimination claims and other related litigation.
Kate is compassionate and a great listener.  She will take in all relevant information, analyse it and create a plan of action suitable to the client's needs. 
She has been recognised as a Rising Star of 2022 by Australasian Lawyer.