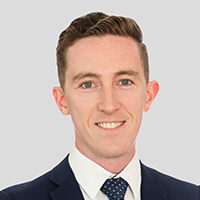 Harry was admitted as a lawyer in 2018 and spent four years practicing in employment, commercial and property law before joining Aitken Legal in March 2022 to focus on becoming a specialist Employment Lawyer. 
Harry has always had a passion for employment law and industrial relations.  He is currently completing a Master of Labour Law and Relations at the University of Sydney which is due for completion in 2022. 
Harry works closely with our senior lawyers to deliver an exceptional employment law service to our clients. 
He has recently been named a finalist in the QLS Excellence in Law Awards – Emerging Leader Award category.  Harry is also the Vice President of the Sunshine Coast Law Association and a committee member of the Queensland Law Society's Industrial Law Policy Committee.