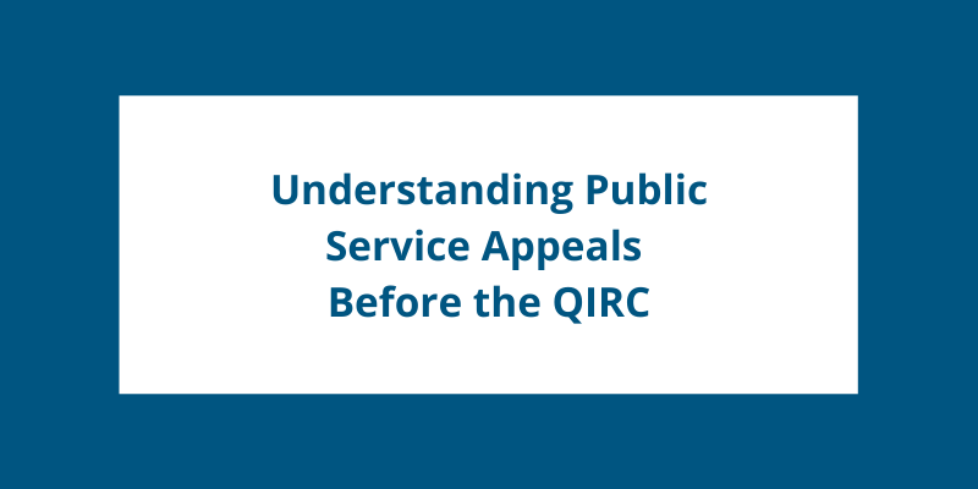 A new date will be confirmed once lockdown has ended.  If you would like to receive notification of the new date, please email events@aitkenlegal.com.au
About this Public Sector Event
AITKEN LEGAL invites the Public Sector to hear from John Merrell, Deputy President of the Industrial Court of Queensland about public service appeals before the QIRC.
Deputy President Merrill will discuss: 
the relevant provisions of the Public Service Act 2008 and the Industrial Relations Act 2016 regarding public service appeals;
the types of appeals and who can appeal;
the Directives;
the common question in most appeals of what is 'fair and reasonable'?
If you have any questions about this webinar, please email Kim at events@aitkenlegal.com.au.
DATE: 9 November 2021
TIME: 8am to 9am
LOCATION: Brisbane Business School, 293 Queen Street, Brisbane.   
This event is available to public sector employers, their senior managers and employed HR professionals. Due to limited spaces, we cannot accept registrations from HR Consultants or Lawyers in Private Practice.
About the Speaker
John Merrell was appointed as Deputy President of the Industrial Court of Queensland and of the Queensland Industrial Relations Commission in December 2018.
Deputy President Merrell was a practising Barrister from 2000 until 2018 and worked mainly in the areas of industrial and employment law.
Deputy President Merrell was also a Director on the Boards of the Queenslanders Credit Union Ltd and the Queensland Teachers' Union Health Fund Ltd from 2004 until 2018.